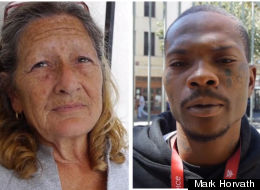 Here's our attempt to communicate with Paul Ryan today after he sent out a fund-raising email, but with a "fake" email address for the reply!
Making a simple request to step outside the Convention Center & see all the homeless in Tampa! This post also addresses the criminalizing of homelessness that's happening in Florida!
We have a solution under development & it's going to be talked about on this website, so follow the page, the blog & also on twitter, links on the website!
http://bit.ly/NvXej7
The article on Tampa's Homeless is here:
http://www.cbsnews.com/8301-18563_162-57500598/tampa-area-has-nations-highest-homelessness-rate/
Thanks,
Marvin
We also tweeted out this story to the candidates!
Housing First Savh ‏@Housing1stSavh
To @PaulRyanVP & @MittRomney cc: @BarackObama Got a fund-raising email from you Paul, tried to reply, couldn't... ==>
http://bit.ly/NvXej7
Read the Article at HuffingtonPost